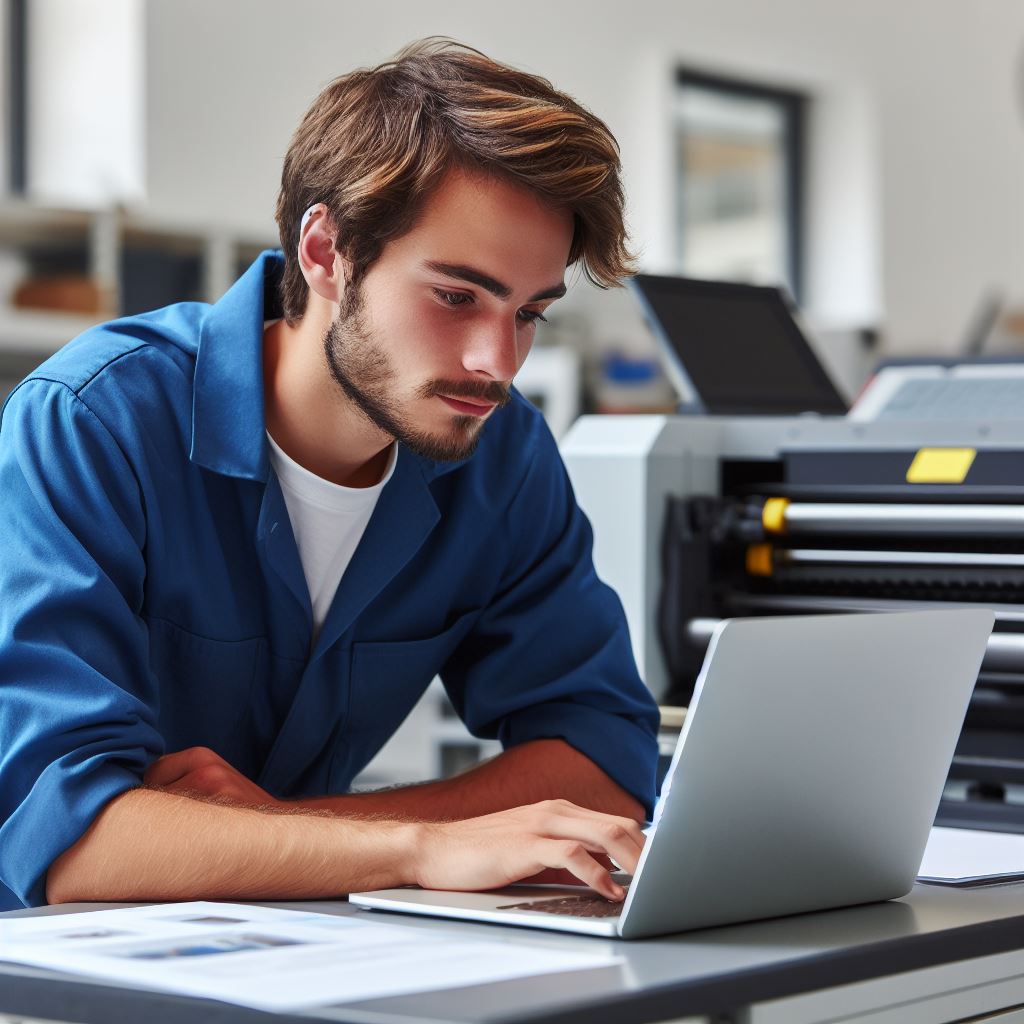 Exciting Updates to the Level 3 Print Technician Standard for Apprentices
Exciting Updates to the Level 3 Print Technician Standard for Apprentices
We are thrilled to announce that the latest version of the Level 3 Print Technician Standard for apprentices has received official approval from the Institute for Apprenticeships and Technical Education (IfATE). This revised standard, set to take effect from November 1, 2023, includes significant enhancements which will improve the overall effectiveness of the Apprenticeship.
What's New?
The updated standard has expanded it's remit for Apprentices, placing a greater emphasis on emerging aspects within the print sector, including the latest digital production processes. This development ensures that apprentices are well-prepared for the ever-evolving landscape of our industry.
This achievement wouldn't have been possible without the collaborative effort of an industry consortium, which included institutions and businesses at the forefront of the print sector. Notable contributors included De La Rue, Westrock-MPS, The Printing Charity, and Unite the Union. Leading the consortium was James Buffoni of Ryedale Group, with support from Ian Wilton, formerly of CDS, and Charles Jarrold of the BPIF.
Key changes in the standard include an increase in the number of knowledge, skills, and behaviour (KSB) statements required from the apprentice, as well as a more rigorous assessment plan.
James Buffoni emphasised the importance of modern apprenticeship standards, stating, "Skills and attracting new talent into the industry are ongoing challenges. Modern apprenticeship standards are vital to ensure that employers are equipped with the skills for the future and that the print sector remains an appealing career choice."
Training Opportunities
We are pleased to inform you that training for this updated standard will be available through BPIF Training. If you are interesting in speaking to one of our representatives please Get in Touch or email us at [email protected].
The latest Level 3 Print Technician Standard represents a substantial stride forward for the print sector and apprenticeship training. It is a testament to the industry's commitment to nurturing talent and ensuring a bright future. We look forward to welcoming a new generation of apprentices and the positive impact they will have on our industry.