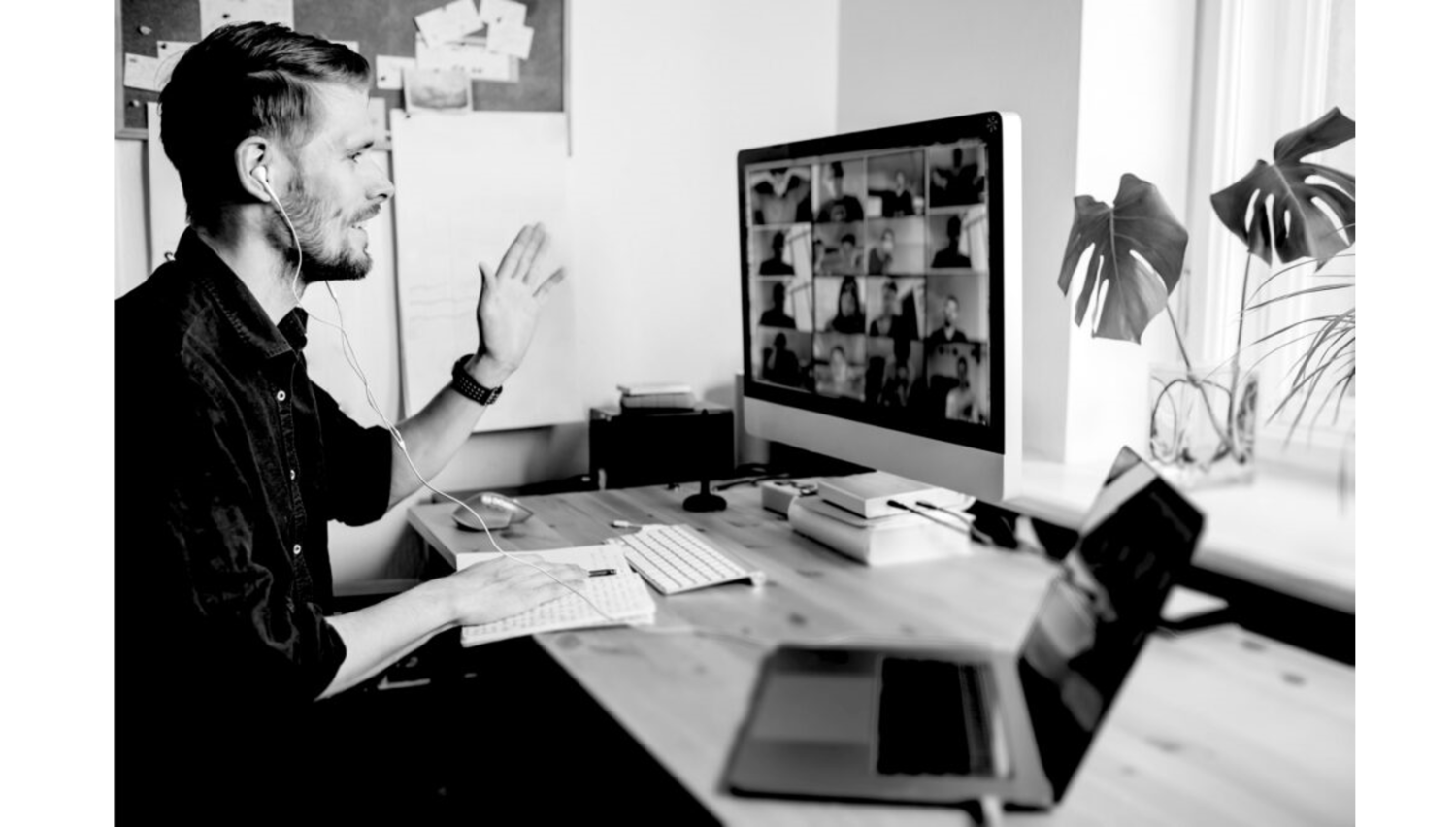 BPIF EDUCATE AND INSPIRE DURING NATIONAL APPRENTICECHIP WEEK
BPIF educate and inspire during National Apprenticeship Week with dynamic virtual conference!  
BPIF celebrated National Apprenticeship Week (NAW) slightly differently last week, virtually, but nevertheless it was more important than ever after this difficult year for many apprentices and employers.
BPIF kicked off the week with an engaging and insightful morning conference on Tuesday 9 February 2021. Using the virtual Hopin platform to bring together employees and apprentices, share experiences and meet like-minded individuals involved in apprenticeship schemes. It allowed for speed-networking sessions, 1-1 private sessions and opportunities for the 70+ attendees to interact with each other.
Karly Lattimore, BPIF MD Training, and Ian Wilton, BPIF President, kicked off the day, setting out the day's intentions and this year's NAW themes around 'Build the Future' and 'Step up to the challenge." Karly added that apprentices had shown great resilience in progressing through their apprenticeship during a global pandemic, and how employers can look to build the future and support young people in our industry to create future leaders.
Ian Wilton joined to share his inspiring story as an ex-apprentice and his journey, commenting 'Anything is possible, if you put your mind to it you can achieve great things." And that he hoped the day would shine a light on the opportunities, amazing work and the journey that some people have been on during this time.
The morning was divided up as a dual conference. One session was aimed specifically at employers to understand more about how they can support and recruit an apprentice, and the other was to give current and potential apprentices the chance to understand more about the experiences that other apprentices have been involved with. Arun Madar, BPIF Business Engagement Manager held an insightful session and reminded that businesses, "Can employ people in apprenticeships from different levels, from school leavers, to graduates and to people that actually want to further their career". The options are not limited.
The day included how to get the most out of the apprenticeship levy, Government's plan for jobs initiative and an update on the BPIF's School Engagement programme.
"There are now a couple of government initiatives that make taking on an apprentice quite an attractive proposition in terms of funding", shared Max Walkington, Head of Data and Compliance, during an Employer session on making the most of your levy.
Wellbeing also had a strong focus offering "support for staff wellbeing" with Sophie Kirby from The Printing Charity – including details on their Helpline that has supported a huge amount of people during this pandemic. Sophie also gave tips and support in our Apprentice sessions: "Think about something you can consider, break off into a bitesize junk and look for tools that work for you."
BPIF also ran one of their "Intro to Print" taster session workshop for apprentices, giving an insight into how courses are run.
Darryl Danielli, Printweek Editor, hosted a panel to discuss the impact of the Covid-19 environment and the different perspectives this has had for apprenticeship life, including how they currently are coping and struggles with missing human interaction. The day ended with an open "Coffee/Chat" session, where attendees shared experiences of the day.
Charles Jarrold, BPIF CEO, closed the morning thanking everyone and reminding the audience of the support available and to reach out, "Our Industry is full of really nice people, and I would encourage anyone, especially learners, if you have got a chance or want some help, just reach out to people and they will help you."
Big thanks for all the support from The Printing Charity and Printweek in this event.
BPIF also missed physically being in Leeds during NAW as per previous years, but a fantastic job to the team there for all your efforts and promotion of the virtual Leeds Apprenticeship Festival 2021: https://leedsapprenticeshipfestival.co.uk
During NAW BPIF also would like to highlight The Stationers' Company initiative https://www.apprenticefutures.com/ – This website will lead to Apprentice Futures Live – a central part of the City of London Careers Festival every year. In 2021 this will be held on the 30 June and 1 July hosting several employers (virtually) over the two days who will talk about their business, their apprenticeship programmes and what they are looking for. Several of the sessions will have apprentices talking about their jobs, their experiences and sharing what a typical day looks like.