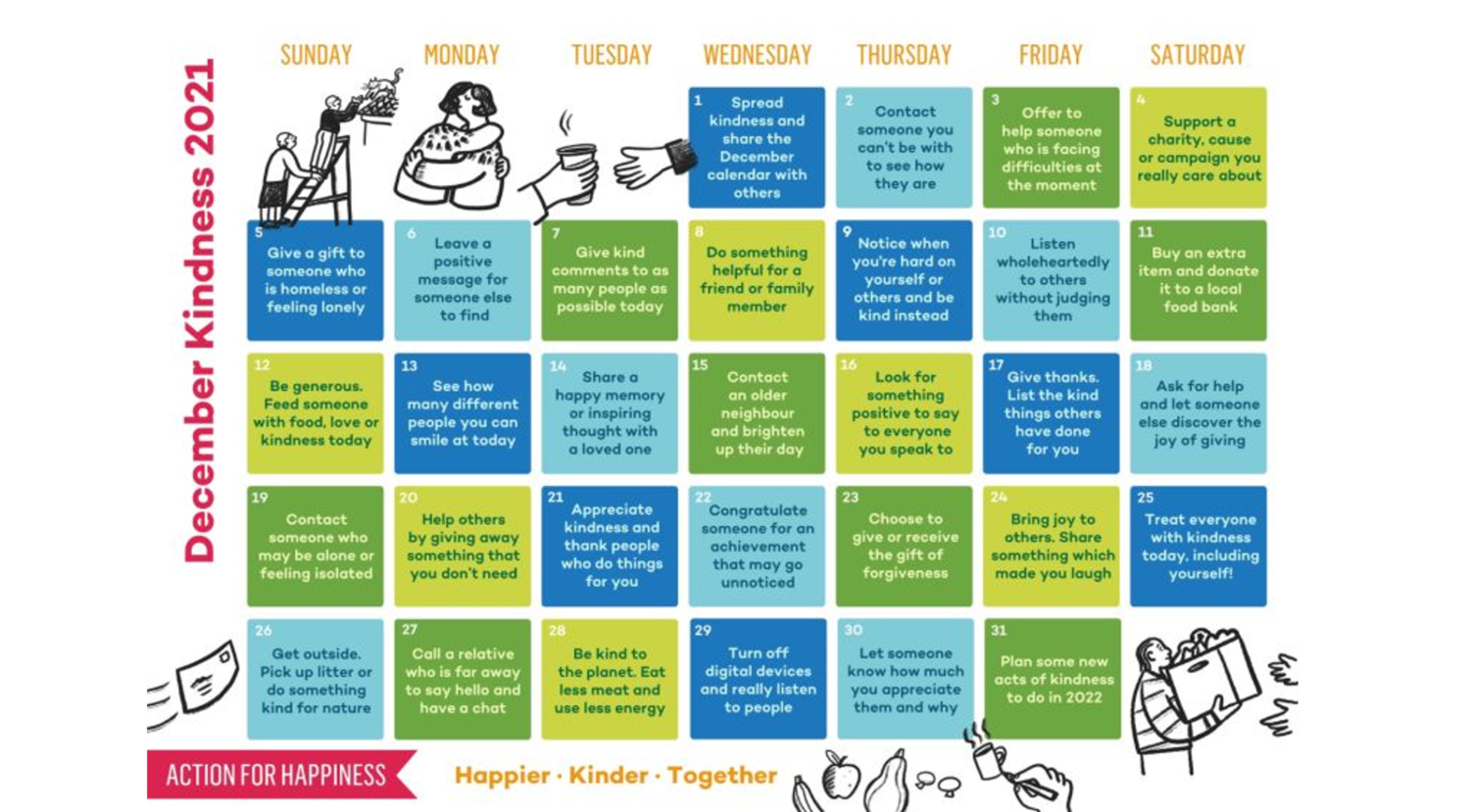 DECEMBER KINDNESS CALENDAR – ACTION FOR HAPPINESS
With Christmas just round the corner we thought we would share ways of spreading some happiness; great for your own mental health and well being, and that of others.
Action for happiness, a movement of people committed to building a happier and more caring society have produced a calendar their December calendar, packed with daily actions to help us all be kinder and to help others.
If you have forgotten to pick up an advent calendar, why not print this off and tick off daily your own acts of kindness!
Christmas can be a challenging time on so many people, don't forget that for those people working, or who have previously worked in the print, paper, packaging, publishing, and graphic arts sectors you can contact The Printing Charity for practical, emotional and financial support.