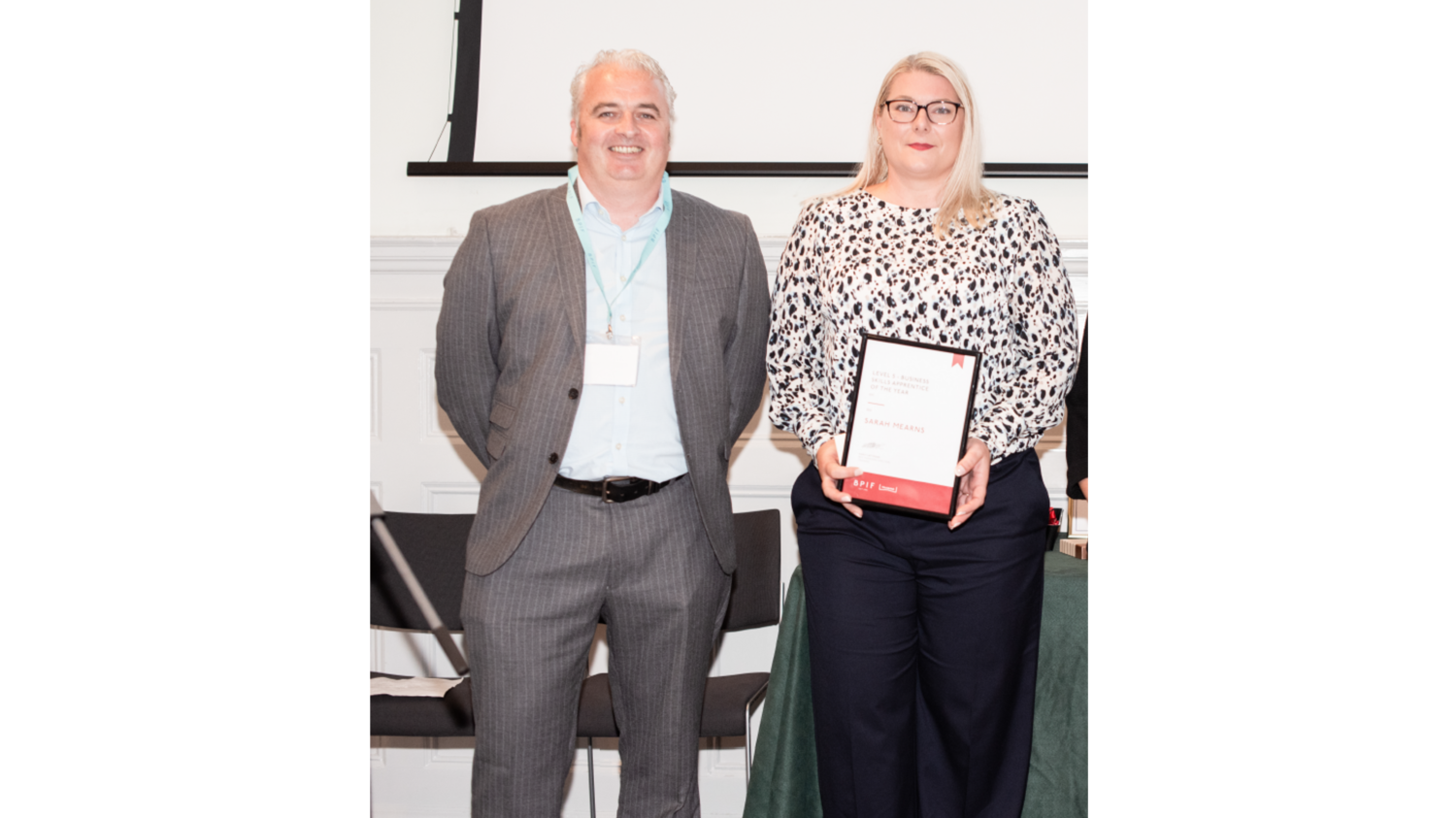 SARAH MEARNS – LEVEL 5 BUSINESS SKILLS APPRENTICE OF THE YEAR
At our awards ceremony this year, Sarah was awarded the Level 5 Business Skills Apprentice of the Year Award. This is what Matt Child, Sarah's training coordinator had to say..
"Sarah is exceptional. The standard and quality of her work is fantastic. I don't believe she has missed an agreed deadline over the time she has been on the level 5 programme which considering the challenges the industry and the world has faced over the last 18 months is no mean feat.
Sarah's cohort did have the induction together at the Meriden offices where we all got to enjoy the tribulations of building the highest tower from spaghetti and marshmallows but the following week we were in lockdown and the cohort had to transition to workshops over Zoom.
Sarah adjusted to this with ease and the level of engagement in the workshops with the different platform did not faulter. In fact, this can be said for all of her cohort.
Now the reason why I nominated Sarah for this award is not because she is easy to tutor and completes all of the work on time.
Its because she knows her faults. And not just knows them but wants to learn to correct them. Everything I have assessed is honest and in some instances, Sarah can be quite tough on herself, but because of this she strives to improve which is what learning is all about. It's not about the badge at the end when you receive your certificate (which is nice), or how many glasses of wine your tutor will drink on graduation day, it's about developing yourself to realise your capabilities, build your confidence and ultimately fulfil your potential, which is what Sarah is emulating."