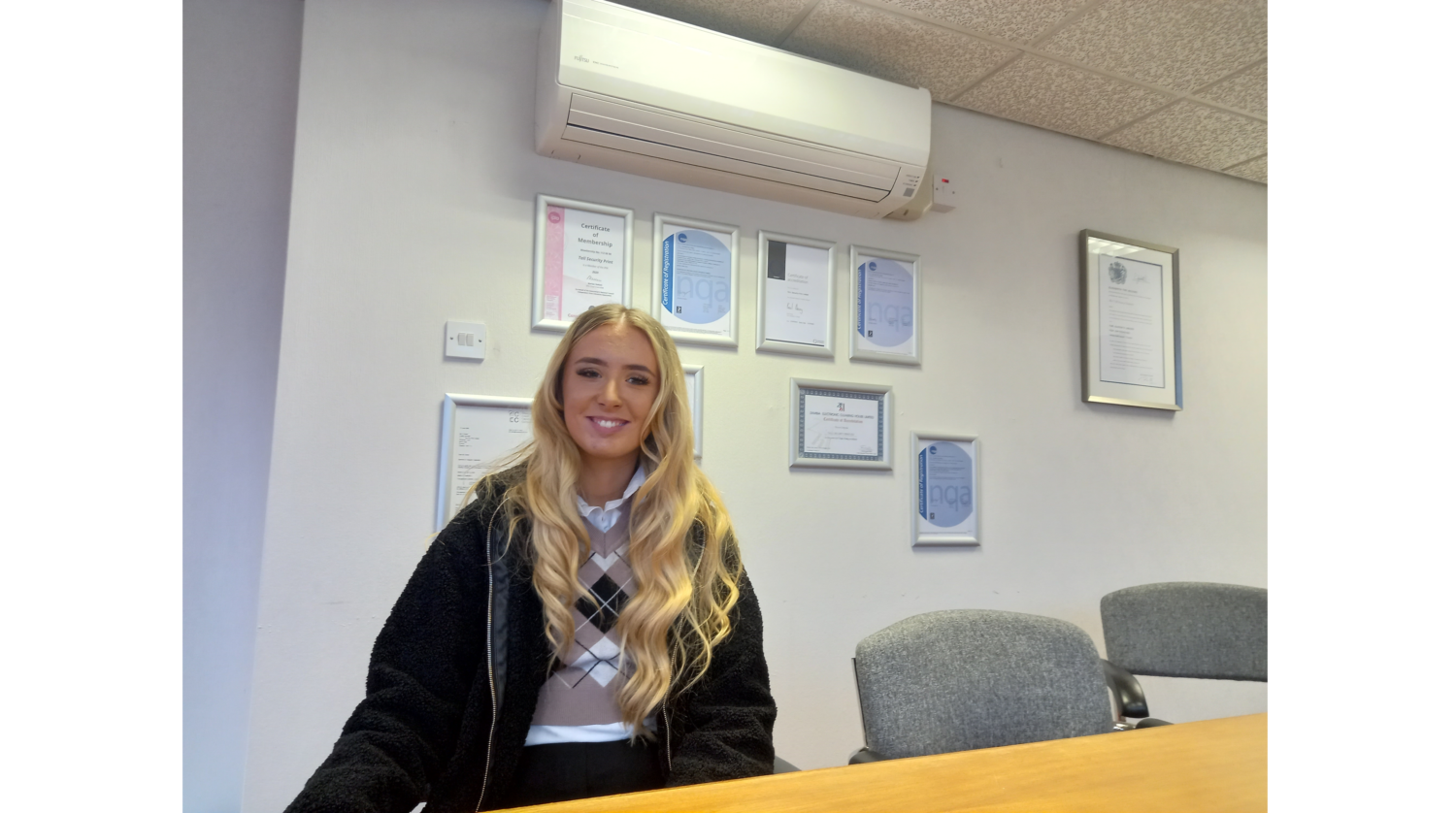 TALL Apprentice Goes from Strength to Strength
Georgia Parkinson joined TALL Security Print Limited in July 2021 on a two-year BPIF Level 3 Business Administration Apprenticeship. The BPIF is the largest supplier of apprenticeships to the UK printing industry.
Georgia is based at TALL Security Print's Runcorn site. She is mentored by Commercial Director Brian Carney and works in the busy Commercial Department at the site.
In her role, Georgia is involved in all aspects of the business and has been gaining a valuable insight into the workings of the Commercial Department working alongside colleagues directly responsible for many of the UK's major High Street banks. Among her many duties, she is progressing customer orders, inputting sales orders, assisting the sales team with enquiries, liaising with customers and suppliers as well as managing any mailing returns.
Brian Carney says: "We are proud to be able to offer this great opportunity to a student keen to join the print industry. We are delighted to welcome Georgia to our Runcorn site. The TALL Commercial Department is a small close-knit team and Georgia has fitted in really well. We have had employees join straight from school with limited academic qualifications in the past who now hold senior positions with many years' valuable service."
Steve Marriage, Business Skills Training Coordinator at the BPIF adds: "Having spoken with The TALL Group Senior Management, we both felt there was a fabulous opportunity for the right person to succeed at TALL Security Print and since joining Georgia has made a 'perfect' start to her apprenticeship."
Georgia comments: "I am really pleased to have joined TALL Security Print Limited and becoming part of this friendly team. I am passionate about finding ways to improve myself and am excited to start this apprenticeship and my working life with all the opportunities to come."